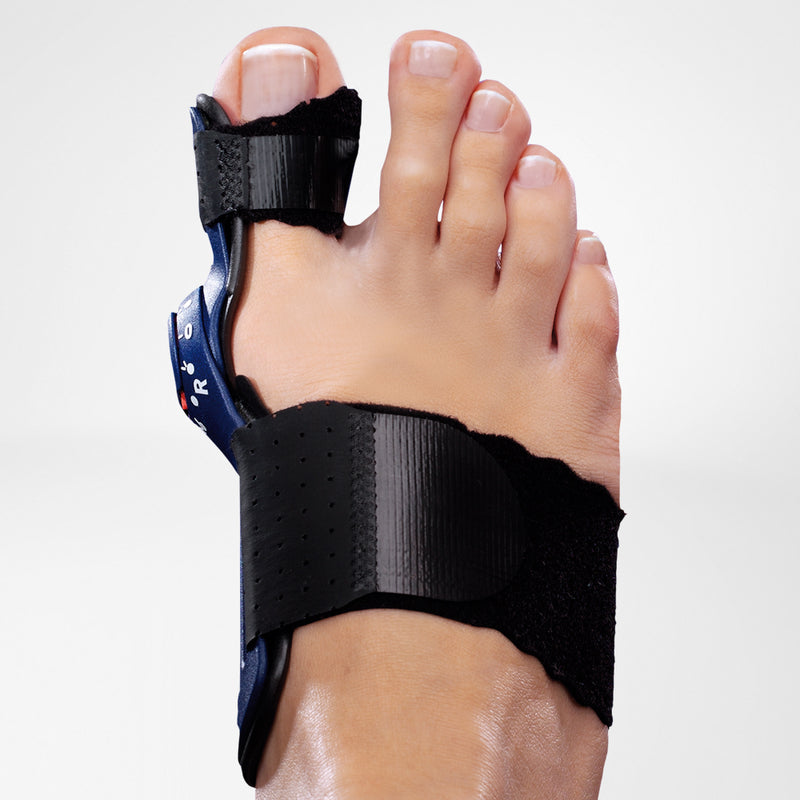 ValguLoc II Splint
---

The ValguLoc II is a stabilizing bunion splint for hallux valgus (bunion) misalignment correction during conservative, functional treatment or following surgery. It's anatomically contoured to the shape of the foot with a three-dimensional adjustable joint to provide the option for secure immobilization during treatment or limited movement during mobility. Because of its slim design, the ValguLoc II can be used with most footwear for all-day treatment.
Relieves toe pain and helps to prevent further misalignments
Flat Velcro fastenings make it easy to put on and remove

Breathable cushion for relief and all-day wearing comfort

Three-dimensional joint allows for 6 degrees of toe adjustment

Low-profile design for wearing in casual footwear
---
Important Saudi Arabia Information
Unfortunately, we can not ship this product to our Saudi Arabia customers, in which case please contact:
RAWAFED HEALTH INTERNATIONAL CO - Mr. Husam Bayer
Phone: +966 11 4617025
Mobile: +966 504124198
---
Product Overview
Living with a toe bunion can be a painful experience, and if left untreated, can lead to long-term effects such as osteoarthritis and additional deformity. For post-operative or conservative, functional treatment, the ValguLoc II is a bunion splint designed to help with misalignment correction while also relieving pressure on the metatarsophalangeal joint. Therefore, it helps relieve pain while supporting misalignment correction.