INJURY HUB
KNEE INJURIES AND DISEASES
Interesting facts about knee pain, cruciate ligament rupture, arthritis, meniscus issues, ligament problems and more.
Knee pain, whether it's a dull ache in winter, a sharp pain after running or an old injury flaring up, can take the joy out of your day. To help you get back to the things you love and stop worrying about knee pain, we've put together a dossier of the most common knee issues, like arthritis, meniscus issues, ligament problems and more. "Motion is life" isn't just our motto, it's the attitude we have when it comes to our braces, treatment and service. So stay fit, agile and healthy and enjoy our knee dossier!
The Most Common Knee Injuries & Diseases
Knee Swelling and Oedema (Effusion)
When there's swelling and restriction in your knee, it's an indication that fluid has built up in the knee joint. This is most often due to effusion of the knee joint, usually caused by injuries li...
Knee pain when climbing stairs Therapy of knee instability Home page Injury hub Knee Injuries Knee Instability Whether it's pain walking up and down the stairs, a wobbly feeling in the knees or you...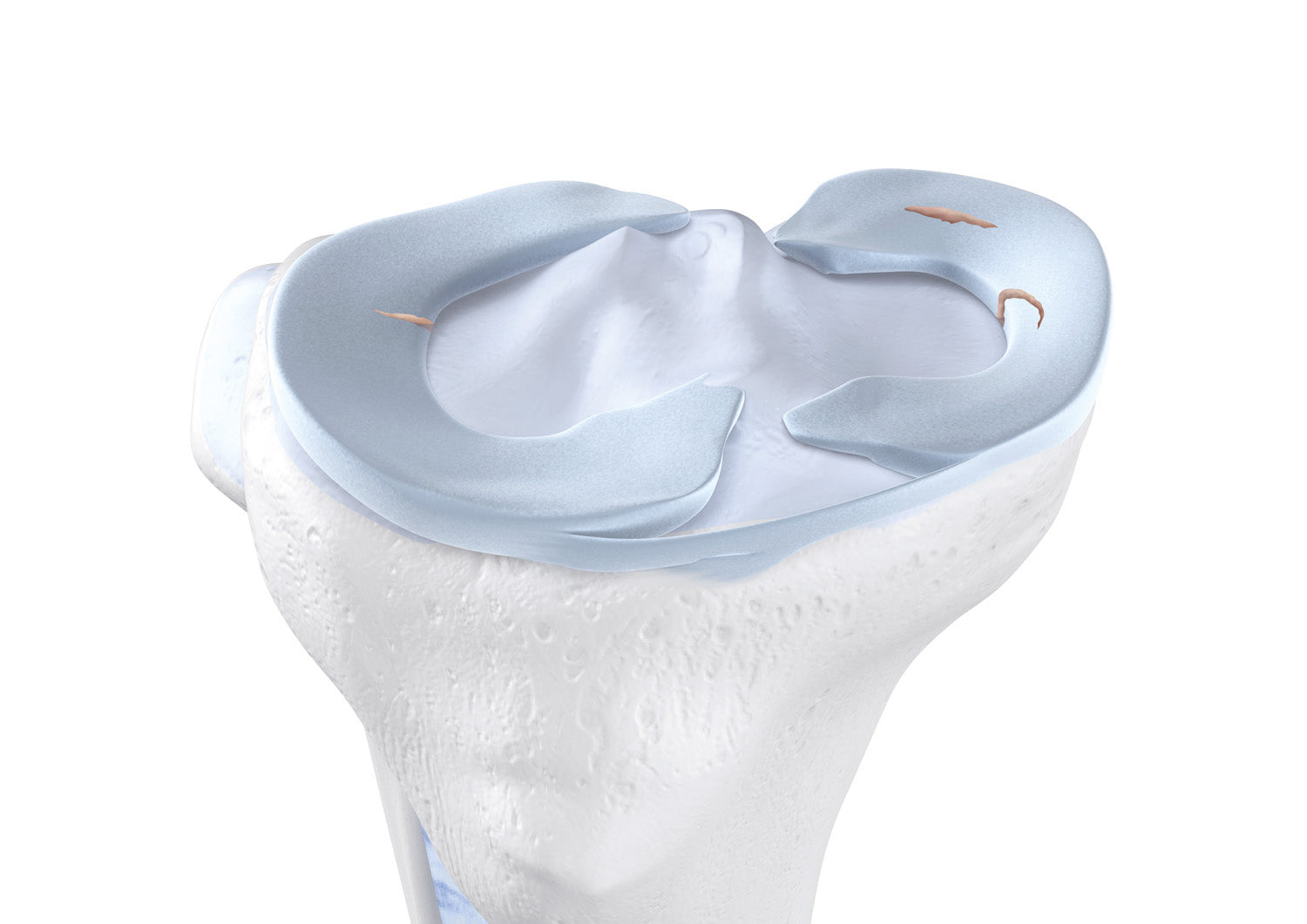 The menisci are located between the articular surfaces of the upper and lower leg bones. These crescent shaped cartilage discs act to balance your upper and lower leg bones together. By bearing par...
Unhappy Triad - ACL, MCL, & Meniscus Damage
The knee joint is a complex structure consisting of bone, ligaments and cartilage. It facilitates movement and allows us to walk, run and jump. Long term wear and tear of the joint leads to the dev...
Arthritis in the knee or knee osteoarthritis is a condition of wear and tear of the knee joint cartilage over a long period of time. It affects 20-40% of people over the age of 60 who experience kn...
"For Conservative Therapy Of The Knee Joint, As Well As Post-Op Management, High-Quality Supports Are Essential To The Success Of The Treatment"
DR HENDRIK BAUM
Frequently Asked Questions / FAQS About Knees
When Should I Use A Knee Brace?

Knee braces are ideal for treating sprains, instability, and general knee pain. They are often used to ensure a swift and solid recovery from injury, and by athletes to help with knee stability during training.
How Does A Knee Brace Work?

Knee braces provide support and stability to specific areas of the knee, ensuring pain relief at all levels of movement. Premium knee braces offer medical grade compression to support and help activate the surrounding muscles.
Which Knee Brace Is Right For Me?

Bauerfeind have created a range of knee braces, each suited to treat, or manage, specific knee injuries. It is difficult to recommend a brace without hearing more about your specific case. We recommend you consult a medical practitioner, or you can chat with a Bauerfeind specialist.
Can I Exercise While Wearing A Knee Brace?

It depends on the brace. Some are designed to be restrictive, to protect the knee and limit motion. Others are more flexible and are designed to be worn during exercise. It is important you have selected the correct knee brace for your needs. We recommend you consult a medical practitioner, or you can chat with a Bauerfeind specialist.
Which Knee Brace Is Best For A Torn Ligament?

When treating a torn ligament, the most important thing is to stabilise the knee joint, and prevent it from rotating or buckling creating further damage and pain. A hinged brace is most suited, as it allows for walking, running and general movements, while still protecting the knee. Read more about preventing and managing knee injuries.
Which Knee Brace Is Best For Running?

Supporting your knees while running can help prevent injury, especially in the patella tendon (the main tendon under your kneecap). The GenuTrain knee support is designed to treat runners knee and to relieve mild aches and pains. The special Omega pad and compression weave will support your knee while running, as well as improve your recovery afterwards.
Which Knee Brace Is Best For Arthritis?

Arthritis is a broad-ranging condition that varies from mild cases with occasional pain, to very severe cases with constant pain and instability. Compression is one of the best ways to treat arthritis. Braces which provide medical-grade compression, and enable unloading of the joint, are ideal for managing arthritis. We recommend the GenuTrain A3, GenuTrain S, GenuTrain OA & SecuTec OA which are all suited to dealing with arthritis, no matter how advanced it is.
How Long Should I Wear A Knee Brace For?

This changes from case to case; in general it's best to wear the brace while recovering from your injury or when performing activities known to cause pain. Once you're better, wear the knee brace on occasions when you're putting the knee under particular strain.
How Do I Put On A Knee Brace?

Knee braces vary in structure, some are simple to slip-on, while others require adjustments before wearing. However, all roughly work the same way - by being put onto the knee and fastened to provide specific support. Video guides are available for all Bauerfeind knee braces, these provide guidance on how to fit and correctly wear your garment.