INJURY HUB
ANKLE INJURIES
Types, origins, and treatment of ankle injuries.
Ankle injuries are quite common. They can happen to anyone, whether it's accidentally walking into a ditch or landing awkwardly on someone's foot in a game of basketball. So it is important to understand the causes, symptoms and different treatment options readily available for common ankle injuries.
The Most Common Ankle Injuries & Diseases
Whether it's a bad landing in basketball, rolling on a loose rock while hiking or tripping on the curb trying the get into the Uber, all it takes is a quick wrong movement to roll and break your an...
Achillodynia - The Achilles Tendon Pain Syndrome
Heavily Loaded Joint With Every Step The Achilles tendon is the strongest and thickest tendon in the human body, with a length of 20 to 25 cm and a width of about 5 cm. It connects our calf muscle ...
What Is Ankle Distortion? The ankle joint is a complex connection between the leg and tarsal bones. The central ankle bone provides a strong base for both parts of the ankle. A large number of liga...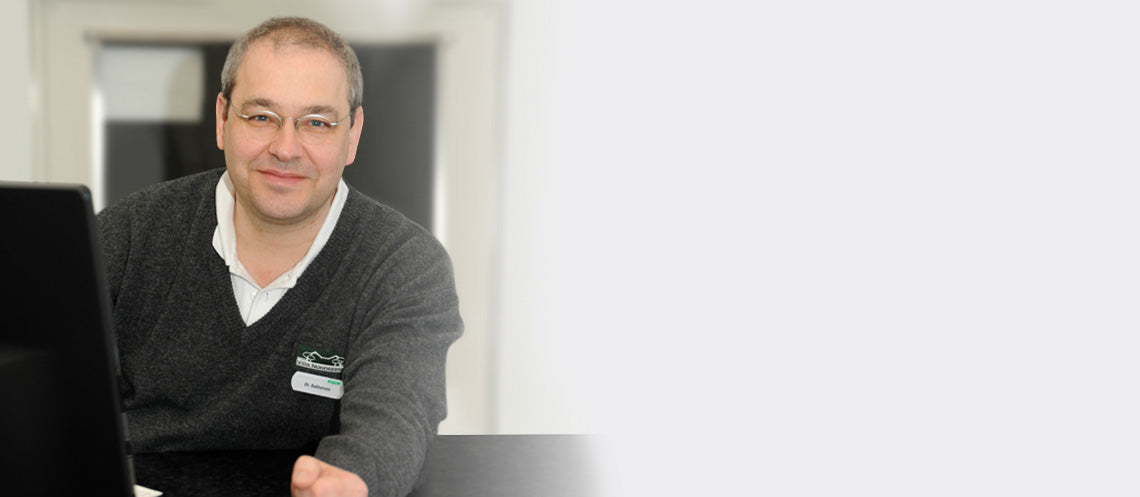 "Early Measures To Reduce Swelling And Stabilise The Foot, For Example With An Orthotic, Are Decisive For The Success Of The Therapy."
DR. MED. SVEN AUTHORSEN
Frequently Asked Questions / FAQS About Ankles
When Should I Use An Ankle Brace?

Ankle braces can be worn to treat sprains, instability and for both general and specific ankle pain. While recovering from injury, the brace will stabilise the ankle ligaments, tendons and joints to decrease inflammation and speed-up the healing process. Ankle braces can also be worn to prevent injury or for those who require additional ankle stability during movement.
How Does An Ankle Brace Work?

By providing support and stability to specific areas of the ankle, the brace ensures pain relief at all levels of movement. Premium ankle braces offer medical-grade compression to support and activate the surrounding muscles, whilst reducing swelling to speed up recovery. This also maximises your perception and awareness of the position and movement of your ankle (proprioception).
Which Ankle Brace Is Right For Me?

Bauerfeind have created a range of ankle braces, each suited to treat, or manage, a number of ankle injuries from mild to severe. It is difficult to recommend a brace without hearing more about your specific case. We recommend you consult a medical practitioner, or you can chat with a Bauerfeind specialist.

As a general rule, soft-sleeve products are for mild to moderate injuries and for low level stability. Whereas, hard braces are for moderate to severe injuries and provide a higher level of stability.
Can I Exercise While Wearing An Ankle Brace?

This varies depending on the sport you play and whether you have existing injuries. As a guide:For prevention and mild pain, you should receive sufficient support from the Sports Ankle Support Dynamic or the MalleoTrain.
If you require moderate stability, the MalleoTrain Plus provides compression with the addition of an ankle strap.
Should you suffer from chronic instability, or have a history of injury and require a very stable support during exercise, we recommend the MalleoLoc. Or, for an even greater level of support, the MalleoLoc L3.

For help selecting the right ankle brace for your sport, you can chat with a Bauerfeind specialist.
How Do I Put On A Ankle Brace?

Ankle braces vary in structure, some are simple to slip-on and others are stepped in to. However, all roughly work the same way - by being put onto the ankle and fastened to provide specific support. Video guides are available for all Bauerfeind ankle braces, these provide guidance on how to fit and correctly wear your garment.
Can I Measure Myself For An Ankle Brace?

On each product page you will find measurement instructions. Most ankle braces will require a single circumference, or length, to determine the correct size. If you are on the border, we recommend you select the smaller size. We also have a worry-free, flexible returns policy in case you order the incorrect size.
How Long Should I Wear My Ankle Brace?

This changes from case to case. Generally, it's best to wear the brace until you have completely recovered from your injury, or when performing activities known to cause pain. For injury prevention, wear the ankle brace during exercise and when you're putting the ankle under particular strain.

For those suffering from constant pain, such as ankle arthritis, compression garments can be worn at all times, to ease pain and swelling.
How Do I Clean My Ankle Brace?

Wash the compression braces on a gentle cycle, at a low temperature, and then allow them to air-dry. Ideally, the garments should be washed in a delicates wash-bag. Clothes dryers should be avoided as the high temperatures can damage the fabric and grade of compression. For hard braces, hand-wash in cool water and allow to air-dry.