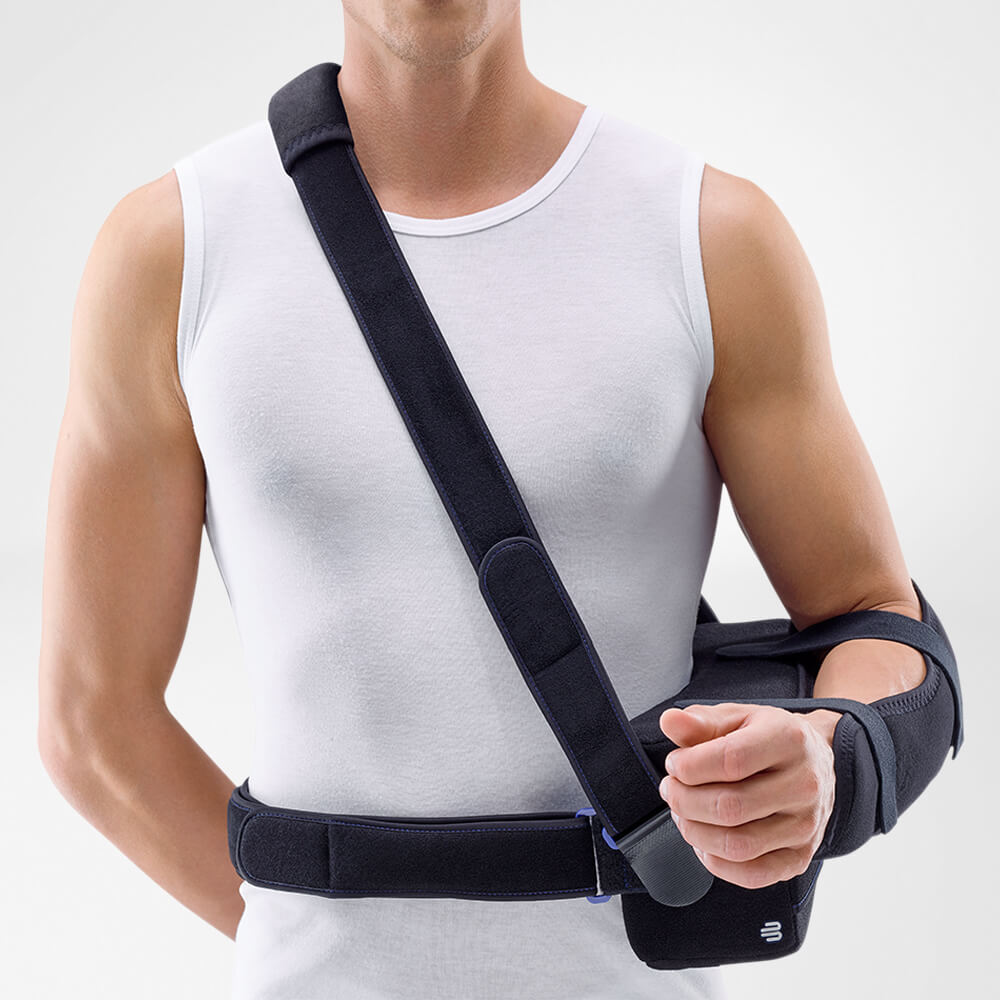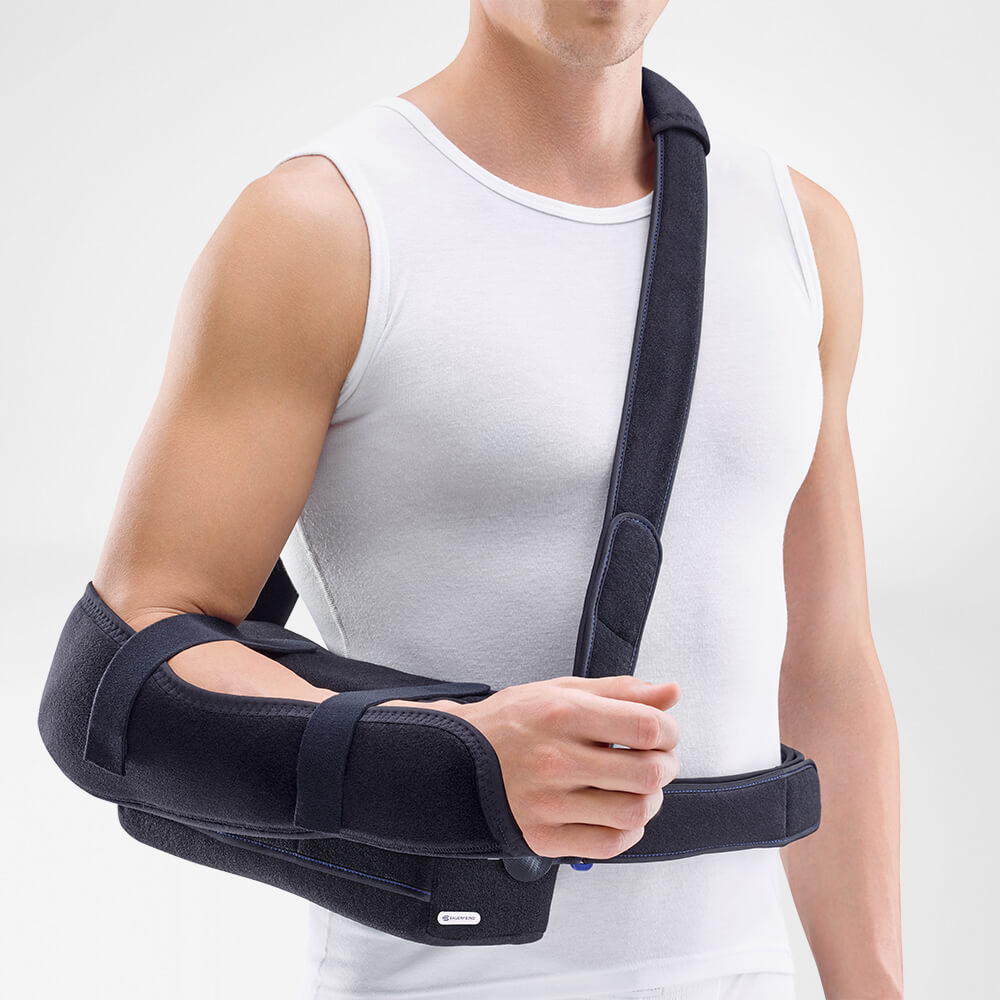 OmoLoc 15 Shoulder Brace
---

Before or after an operation, OmoLoc 15 immobilizes the shoulder and relieves pain. The orthosis provides relief by fixing the arm at a 15-degree angle away from the body (abduction) on a side cushion. The padded straps are individually adjustable with Velcro fasteners and easy to open and close with one hand. If necessary, the clutch bag can be opened effortlessly.
Immobilizes the shoulder and fixes the arm in a lateral position
Relieves the painful shoulder area
Individually adaptable and easy to use
Protection For The Shoulder
OmoLoc 15 is used when the shoulder joint has to be immobilized before or after an operation or as part of therapy. With the shoulder orthosis, the arm is spread out at a 15-degree angle from the upper body on an anatomically shaped cushion. This positioning provides relief and helps reduce pain. The injured arm rests in a pocket on the abduction cushion and is held securely in place with two Velcro straps. If these locks are opened, the arm can move freely again, for example for mobilization exercises.
High Level Of Comfort
The orthosis straps, which are placed around the waist and the healthy shoulder, provide the necessary support and can be individually adjusted using Velcro fasteners. The OmoLoc 15 can be put on and taken off effortlessly with one hand and the shoulder orthosis can be used equally for the right and left shoulder. Your neck pad protects your neck from overload and muscle tension. The additional padding on the shoulder strap increases carrying comfort. The materials used are also characterized by their breathability and skin-friendliness.
Indications
Pre-/postoperative:
Humerus fractures (head and subcapital)
Tendon repair (eg, rotator cuff, SCR, tendon transfer, biceps tendon tenodesis)
Shoulder prosthesis implantation
Labrum refixation eg after SLAP lesion
Glenoid augmentation
Shoulder joint injury (Tossy/Rockwood)
Conservative:
First anterior shoulder dislocation
Post-traumatic
Acute/chronic bursitis
Impingement syndrome
Care Instructions
Close all Velcro fasteners to avoid damage.
Hand wash the OmoLoc 15 with a mild detergent.
Let the OmoLoc 15 air dry.