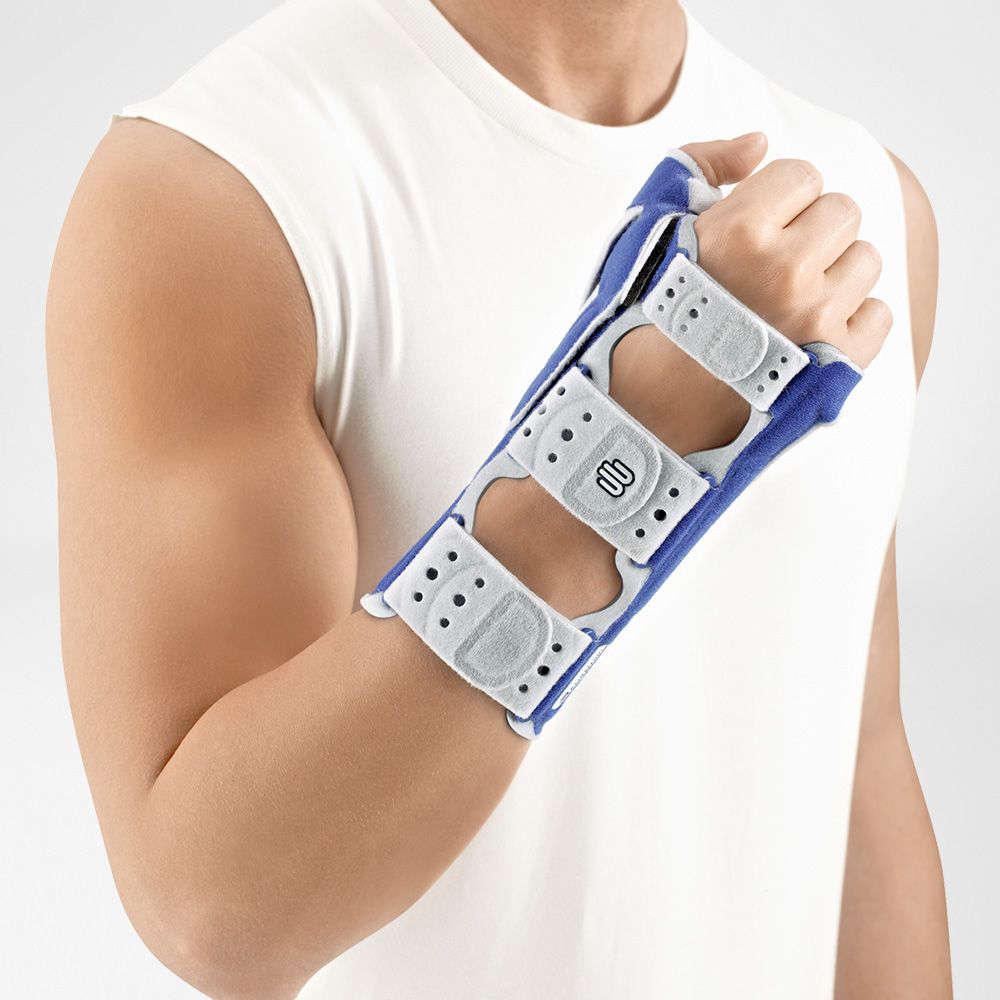 ManuLoc Rhizo Wrist Brace
---

In the case of irritation and combination injuries that affect the wrist as well as the thumb carpometacarpal joint and thumb basal joint, the ManuLoc® Rhizo immobilizes the wrist and holds the thumb securely in a relaxed position with a support. The construction of the orthosis can be individually adjusted in line with the progress of treatment, whereby the mobility of the thumb basal joint is gradually increased and eventually the thumb support can be removed.
Stabilizes the wrist and supports the thumb
Mobility can be adjusted as treatment requires
Easy to put on and take off with one hand
---
Important Saudi Arabia Information
Unfortunately, we can not ship this product to our Saudi Arabia customers, in which case please contact:
RAWAFED HEALTH INTERNATIONAL CO - Mr. Husam Bayer
Phone: +966 11 4617025
Mobile: +966 504124198
---
Complete Therapeutic Solution
The aluminum stays incorporated in the ManuLoc Rhizo orthosis provide secure support for the wrist and thumb. These stays are already anatomically contoured, but they can also be individually adjusted by an orthotist to offer optimum support. Although immobilization of the joint is paramount at the start of treatment, it is also important to gradually exercise the muscles to ensure long-term regeneration. The secure hold provided by the thumb support can be loosened using a VELCRO® Brand tab at the thumb, giving the thumb basal joint greater freedom of movement in a controlled way. Once a sufficient degree of mobility has been restored, the thumb support can be completely removed. This makes it possible for you to grip objects with all of your fingers again, while your hand is still stabilized and the risk of further injuries is reduced.
Practical and Comfortable